Evergreens had a display of members models at the -
35th Lincolnshire Steam & Vintage Rally
Saturday 20th and Sunday 21st August 2022
at the Lincolnshire County Showground
Money raised for the rally goes to local charities (Charity No. 519832)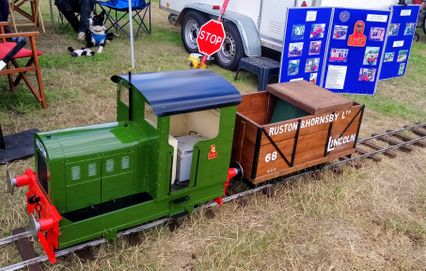 Also on display at the LIncolnshire Steam & Vintage Rally but outside, was 'IMP'. Photo shows 'IMP' and it's driving truck which were both built by an Evergreens member.  He was inspired to build a Ruston in 7 1/4" gauge through part owning and restoring the full size Ruston & Hornsby 48DS, 'IMP', which can be seen at 'Rocks by Rail' at Cottesmore. 
See link -
https://www.rocks-by-rail.org/exhibits/#diesel-locomotives
---
Some of the work being done at Evergreens in this week -
Metal work of traverser, steaming bay, line to the turntable, and the turntable itself has all been painted.
~~~~~~~~~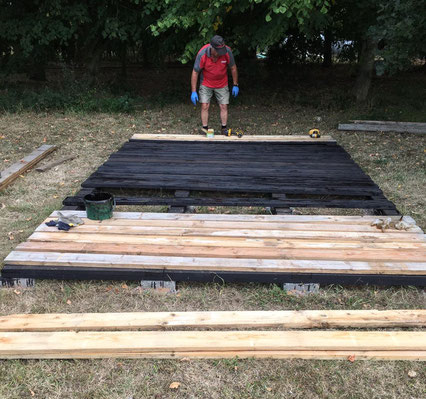 The start of the floor for Santa's Grotto.  Half fixed together and preservative applied.
Two of the Evergreens ladies painting up one of the picnic benches.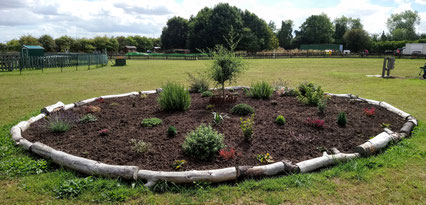 The two ladies from previous photo of painting picnic bench turn their hands to many jobs, one of them is gardening.  Here the round garden is beginning to fill out but already looks smart and cheerful.