The ticket office had a lick of green preservative to keep it in good condition.
---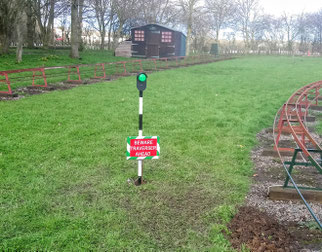 The 5" gauge track has a temporary light.
This will flash green, a warning, that the track ahead is open at the traverser.
---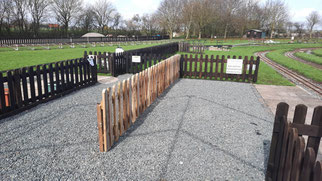 ---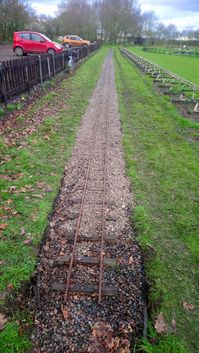 Work on the outer loop of track on the
7 1/4" gauge, ballasting has continued to a point where more track will have to be laid. In a position to test run some trains on this now which will tamp the track down and show where further adjustment may be required.