There will be a total of 15 electric light signals when the whole of the new 7 1/4" gauge track is completed.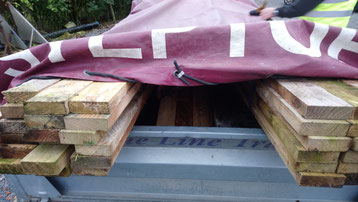 Wood planks which will be cut and shaped to make the fence panel palings.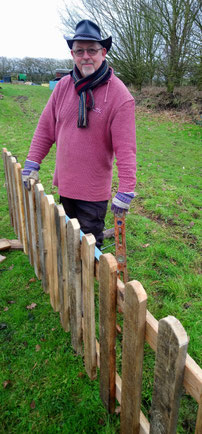 An Evergreens member that has been busy building and erecting the necessary fence panels.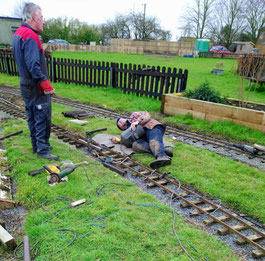 No, he hasn't fallen asleep, just gets down and dirty to weld the tracks joints.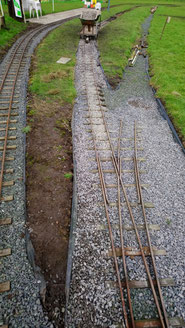 Showing the departure line of Platform 2.