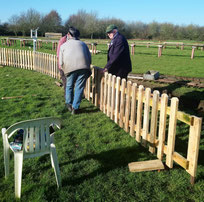 Members continue with erecting of fencing.  Lots of fencing done, more to do.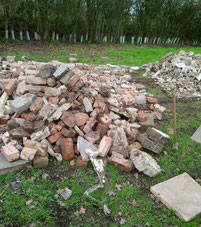 Trailer loads of rubble brought to Dawn Bank by one member.  Rubble needed for public parking area.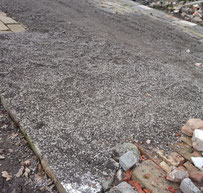 Two members fetched a trailer load of small stone.  This to be on top of the levelled out rubble for public parking area.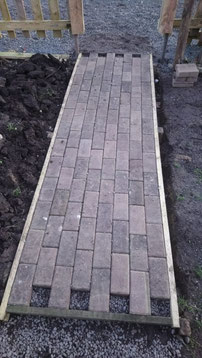 Paving bricks laid out making a good safe flat path from members car park.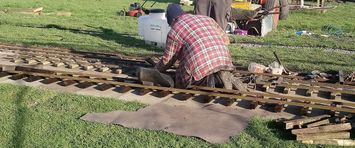 Last 3 track panels are ready to lay in place and connect up platform 2.