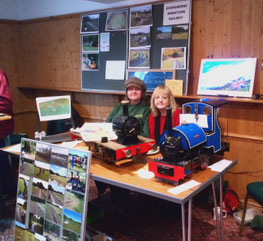 For a number of years now E.M.R. has attended a local Model Show in February.
There are always a good variety of models on display, and it is good to meet people and let them know all about the club.
'Hats off' to Glyn and Fiona the organisers of the show, with proceeds going to the Lincs & Notts Air Ambulance.
We are told that next year's show will be on the 21st of February and held at the Haven High Academy in Boston.