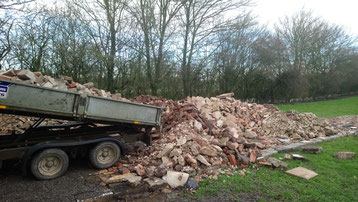 Rubble collected and brought to the site by a member.  The club has also been given some rubble, so thank you very much.
The rubble is going down for the public car parking area.
With rain continuing to fall through these Winter weeks thoughts are on putting in more 'grips' for drainage.