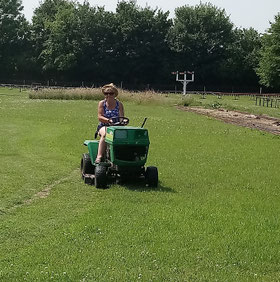 The awful Covid-19 restricted just what could be done of course but once the go-ahead to be able to drive for exercise was given, a few members started to go along to Dawn Bank.
With less than a handful of members on site each time they all made sure to keep big distances away from each other if they were not from the same household.  
Grass cutting continued.  Our lady member makes a very neat job of it.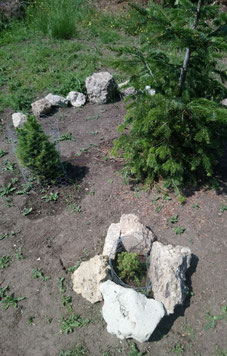 Watering of young planted trees and flowers keep them growing nicely.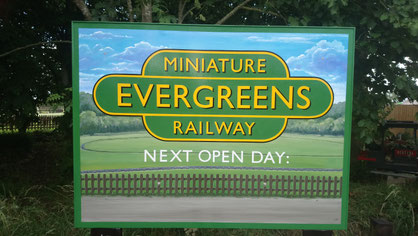 One member painted this fabulous sign, which will welcome all that come to Dawn Bank.
There is a place to put open day dates onto it........we will all be so glad when that day comes!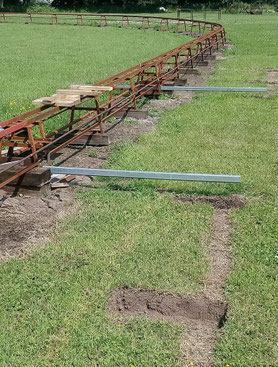 Footings dug for the 5" gauge unloading bay.  The picture also shows the tracking that carries the traverser.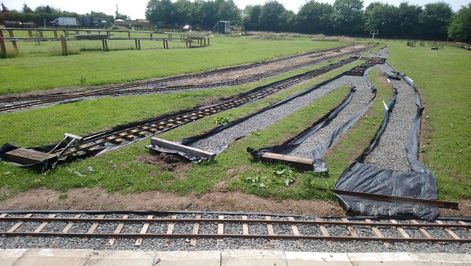 The 7 1/4" gauge track has had sidings prepared and track laying has commenced with them.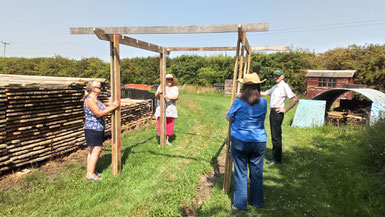 Hold a corner each said the member building the pergola.....little did we know he was going to take a photo!