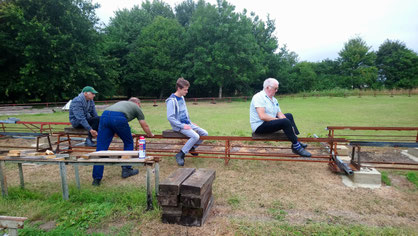 With work on the traverser completed a test to see how it worked was asked for .... no loco's but smoothly moved these three members across to the 5" gauge track.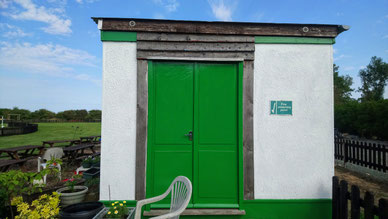 In these first initial years of re-building the railway at Dawn Bank a shelter is needed for the working members.  So it was decided that this porta-cabin (which is named 'The Sidings') would fit the bill.
A considerable amount of work has been done on it to make it structurally sound again.  Now freshened up with paint it looks as good as new. 
Fencing being erected around the Gauge 1 track.