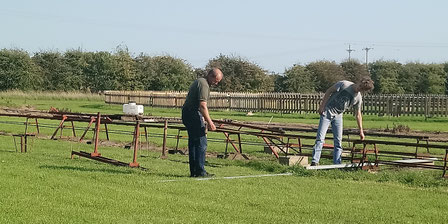 Measuring up for the 5" gauge steaming bays /yard infrastructure.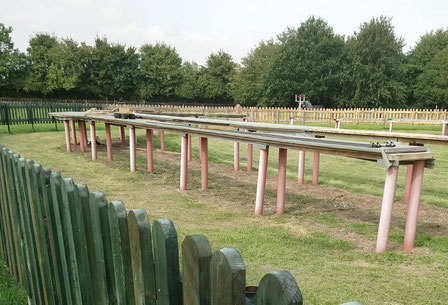 Felt has been put down on some sections of the gauge 1 track, and it's perimeter fence painted a nice colour green.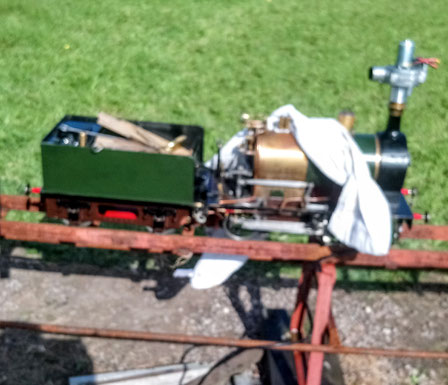 Another hydraulic and steam test undertaken.  This time a members newly acquired 5" gauge railmotor engine.
Successfully passed.