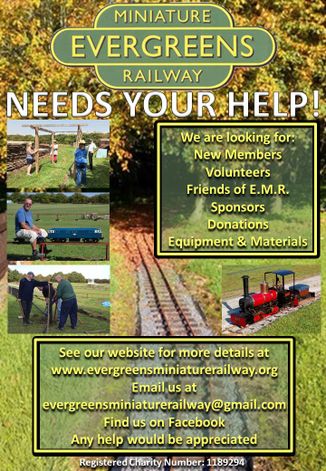 It was decided to make a poster up to ask for help because Evergreens has suffered financially this year through not being able to hold any open days.
Also always happy to welcome new people to join us, so please feel free to get in touch to find out more about becoming an 'Evergreener'.
And if you feel you are able to donated a little money to Evergreens there is now an online donation facility.  A link to it here -   https://uk.gofundme.com/f/evergreens-miniature-railway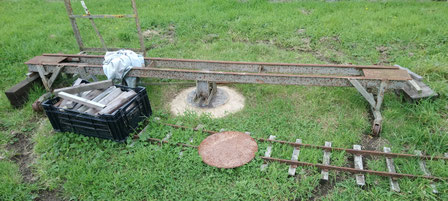 The center pivot has been concreted in place for the 7.25" turntable.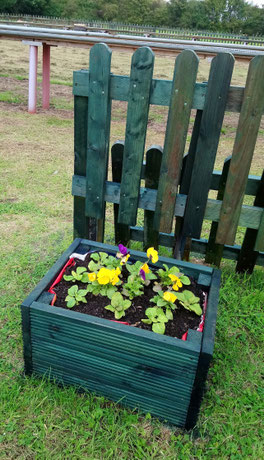 A nice square planter for by the gauge 1 fence, with Ann already putting the colourful plants in place.