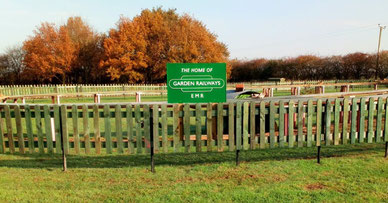 The Gauge 1 track now has it's own sign.  Very nice it is too.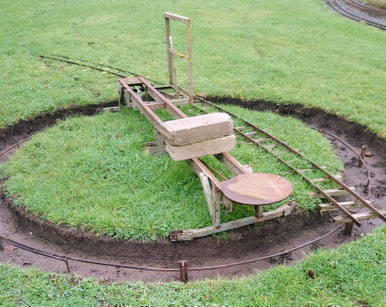 One member had been busy putting steel reinforcing rods in place before the concrete infill on the turntable.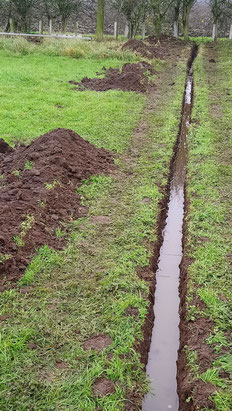 Two members (keeping themselves at a distance from one another due to the covid-19 restrictions) dug the trench shown here.
They then laid in a drainage pipe, shovelled stone around and above the pipe and refilled with soil.
Hopefully this will take away some of the excess water during periods of heavy rainfall.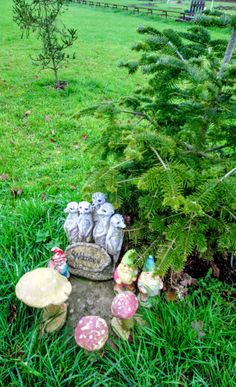 The Evergreens family of meerkats are overwintering with the gnomes at the toadstools and Christmas tree area of the 5" track.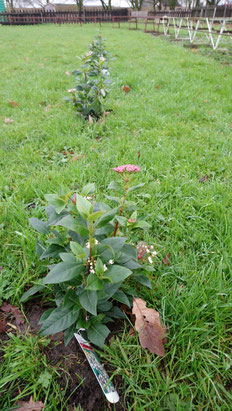 Some strong, healthy plants put in position for the 5" gauge track.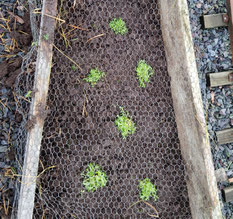 More planting, this time near the station of the 7.25" gauge track.  With the plants being young and delicate looking a wire netting frame was placed over to protect them from peskie wabbits (rabbits!).