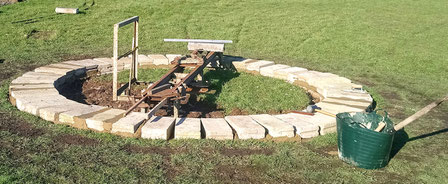 With COVID regulations minded one member worked on installing the turntable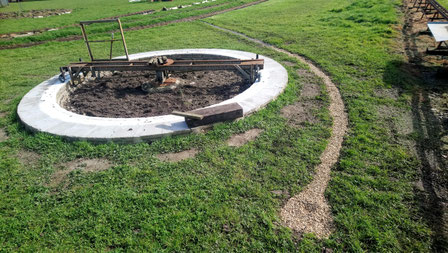 Last day of March showing the progress on the turntable and a grip alongside, this to take any possible water away after rainfalls.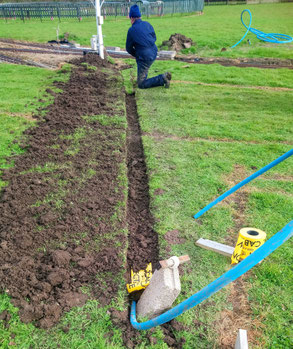 A COVID one household partnership dug a trench for the supply of water and electricity. 

The Sidings ground area being tidied up with edging.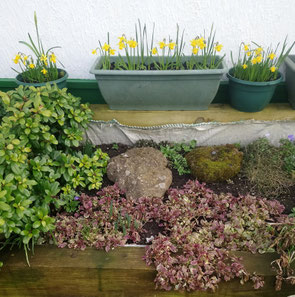 The garden bank besides The Sidings still looks tidy and nice, especially with the Springtime daffodils.