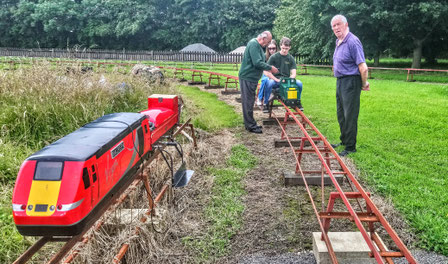 On the left is the Virgin type locomotive named 'Maureen' in remembrance to the lady that would help out in anyway she could, but particularly remembered for manning the entrance gate on an open day, possibly she would be knitting, but always cheery.  Maureen was Santa's number one helper.  A friend to everyone, missed, not forgotten. 
Members with the club's 5" gauge locomotive on the right.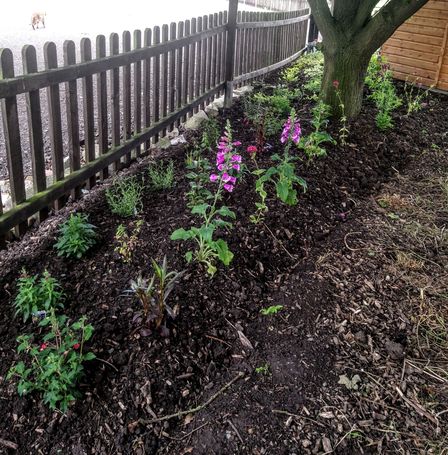 Some planting of flowers has been done under the shade of trees.
Once established they will look very pleasing and pretty for public to see as they drive into the car park and walk up to the entrance.