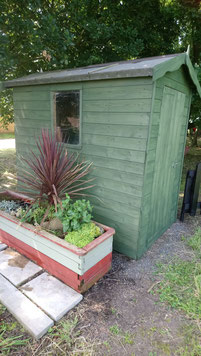 Our main lady gardener, Ann, has recently passed away leaving a lasting legacy.
When our new site came into being she set to tidying up and planting right away.    Ann will be fondly remembered, and her ashes have been laid to rest in her favourite patches of garden she tended to.
This is 'Ann's Shed' which has been given two good coats of wood stain paint.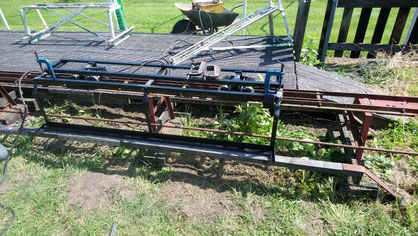 Work on refurbishing a 5" gauge riding truck.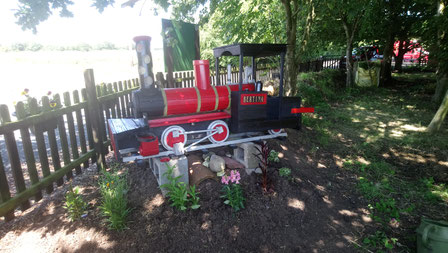 'Bertina' has been given an overhaul, sorry, a clean and tidy up, she likes to welcome everyone to the club.