Evergreens welcomed three visiting engines to run on the rails.
Happy to say that although the weather was forecast to be rain it turned out to be a fine and sunny day.
A most enjoyable day for visiting engine owners, the general public and members alike. 
Thanks go to Steve Morley for these photographs.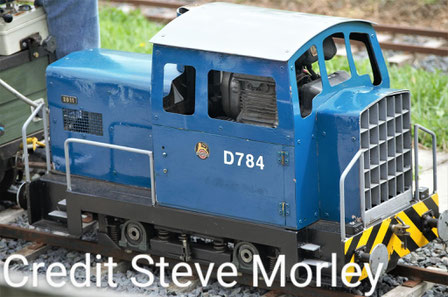 Visiting from the Eaton Park Miniature Railway/Norwich & District Society of Model Engineers.
A  7 1/4" gauge 'Sentinel' type engine.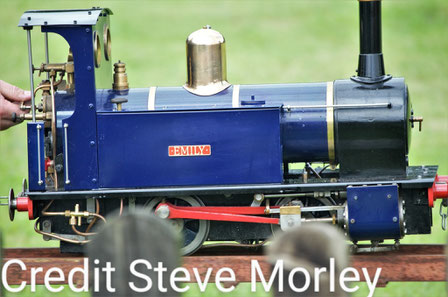 Visiting from Peterborough Society of Model Engineers was this Polly type 5" gauge engine named 'Emily'.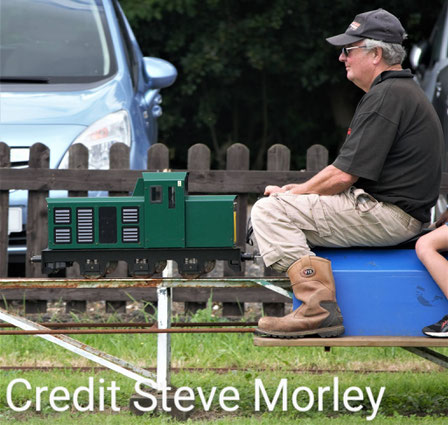 The clubs 5" gauge battery electric engine out on the track.
A 'Saturn 3' purchased from Abbots Model Engineering at Telford.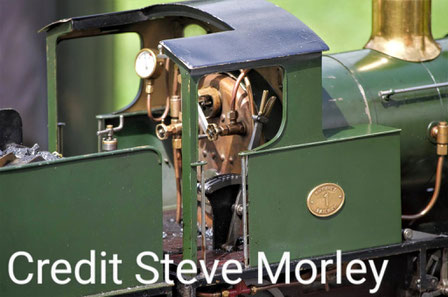 A cab photo of a members 5" gauge railmotor engine. 
Many circuits of the track accomplished on the day.