In the first month of the year and already preparation for the Santa Special in December is taking place!
A second use for some packing wood being turned into a copse of Christmas trees.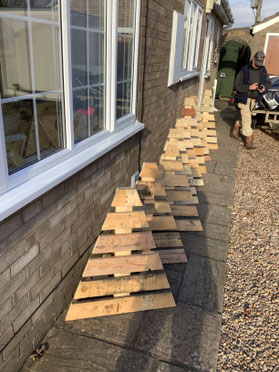 Again with preparing for the Santa Special in December, a big cheerful poster has been bought.  To be placed as a backdrop for in Santa's Grotto.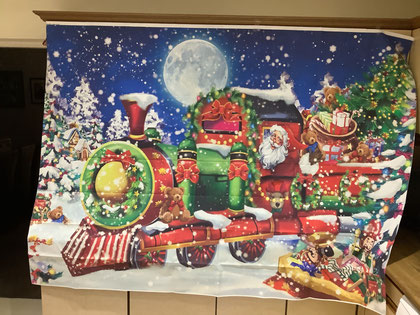 One membership couple try to get a real Christmas tree with roots each year.  Once it is time to put the decorations away they plant their tree at Evergreens.  Their latest one being planted inside the 5" gauge track.