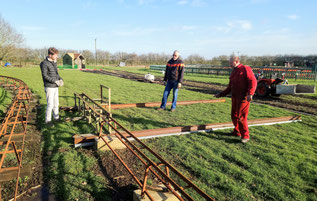 Putting the dual gauge (5" & 7.25") traverser to where it will be sited. 
This to come off from the steaming/preparation bays.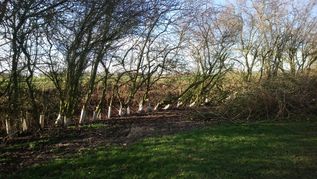 Trimming of hedge continues, this to the west side of the field.
The hedgeside along the road has been flail mowed thanks to a local farmer.  This has increased the visibility of seeing travelling traffic along the road when leaving Dawn Bank in a car.