Fantastic.  A major achievement.   The opportunity was grabbed with the weather being spot on to dig out, position, level up, and concrete into place the base for the off-loading traverser.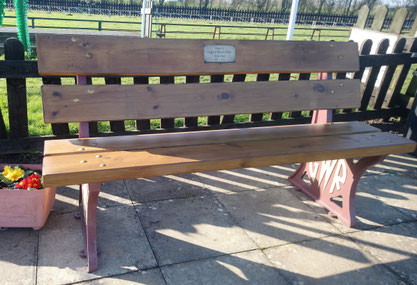 Great work by an Evergreen's couple with restoring this bench to tip top condition.  The bench travelled with us to the new home for Evergreens, it was donated to the club in memory of Ben Wickstead.  Ben was a respected and popular model engineer, much missed.  In a way Ben continues to be with us because of this bench.

Grass cutting has started!