Work continues on connecting up the rails that link the preparation and steaming bays to the turntable.  This will allow access to both the ground level 7.25" guage track and the raised 5" gauge track.
Louis (the doggy in wheelbarrow) is often on site and likes to keep an eye on what is being done.
****    ****    ****    ****    ****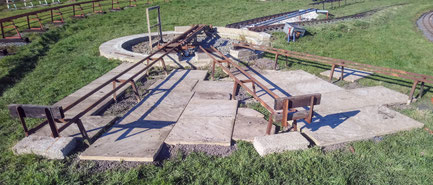 Slabs laid around the turntable to give a hard standing rather than get muddy in wet weather.
****    ****    ****    ****    ****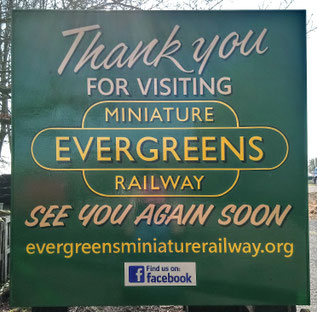 Evergreens is so lucky to have a member who is a sign-writer.  Here he has produced an excellent 'Thank you' sign to be seen as leaving the public car-parking area. 
*Sorry for the photograph does no justice to the actual look of the sign.  
****    ****    ****    ****    ****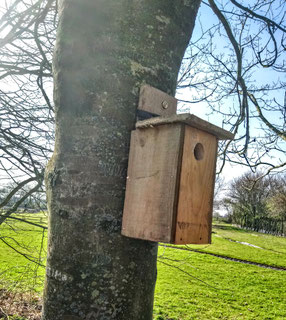 A gentleman kindly built ten birdboxes (with varying entry hole sizes) for Evergreens and they have been put up onto the trees.