Three of the Evergreens members took the clubs portable track out on Sunday for the Platinum Jubliee Celebrations held at Mareham-Le-Fen.  Well done on them taking a chance with the weather and enabling rides on trains to be had.
---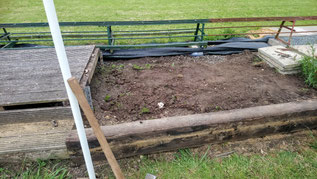 There is to be an alteration to the 5" gauge station platform.  This picture shows the start of dismantling what was there.
---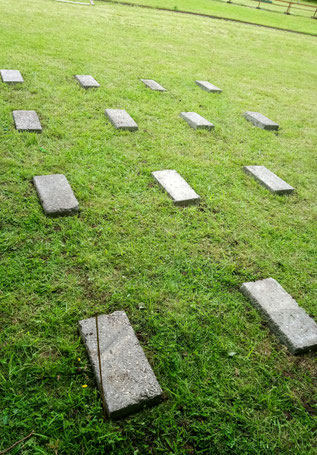 This picture shows the positioning of the floor supports where Santa's Grotto will be moved onto.
---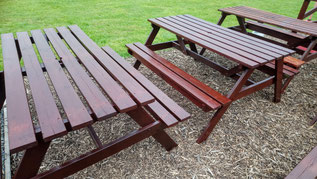 After more picnic benches were fixed and made more stable and solid, a good paint up to keep them in good condition.  Looking good now.
---
Alongside 'Bertina' a nice bit of gardening has been done.  Got rid of weeds and dug over.  Some rocks put in place, and flowers growing.
---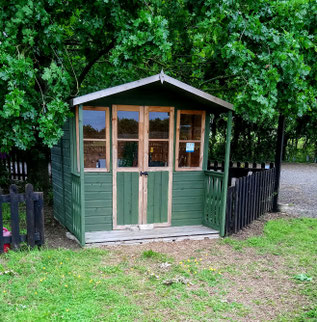 The 'ticket office' has had another paint up of green, keeps it maintained and looking decent.