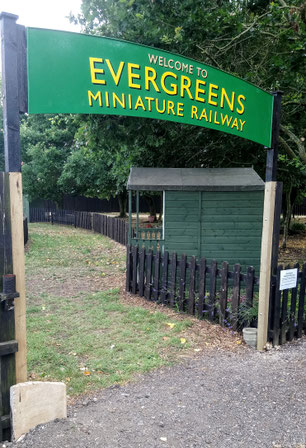 A fantastic 'welcome' sign has been produced by our sign-writing member.
The general public will see this from the car park and will walk underneath it to get to the ticket office.
---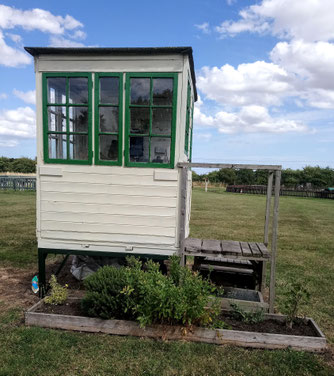 This signal-box was originally from the site at Stickney.
It needs to be replaced because there are lots of rotten areas to the wood, and at some stage a new one is planned to be built.
But, in the meantime, a great job has been done with the sanding down and painting of it, looks far better than it did.
---

Santas Grotto is having a change of position.  Here we see the base laid out for the floor of the new Santas Grotto.  
---
Fencing alongside the 5" gauge track has been erected and paint stained with preservative.
---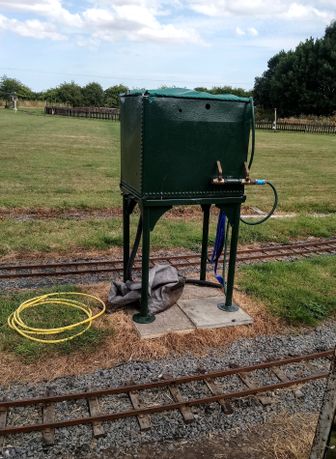 This water tower has been in place a little while now.  It was also originally from the Stickney site. 
It had to have a thorough clean inside and out, was then painted, a tarpulin top made for it.
All plumbed in, it is supplied with rainwater collected from the roof of The Sidings (the club's porta-cabin shelter/mess room).