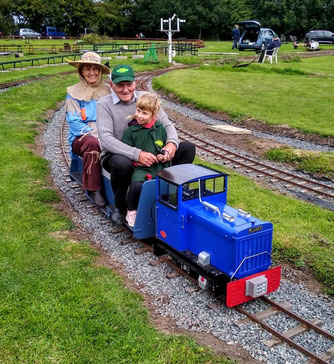 On the 7 1/4" track.
The clubs youngest member at the controls, with loco owner keeping a wise-eye so all is well.  Lady scarcrow enjoying the ride round the track too.
*****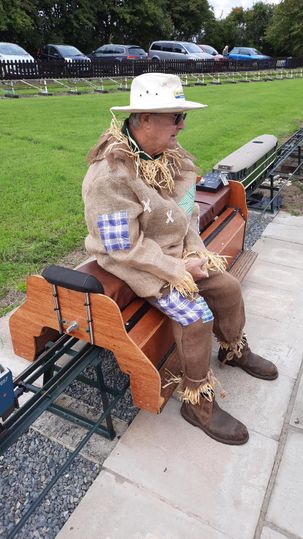 On the 5" track.
Having been 'on duty' all day this scarecrow takes a moment to have a sit down, but he always does a good job whatever called upon to do.
*****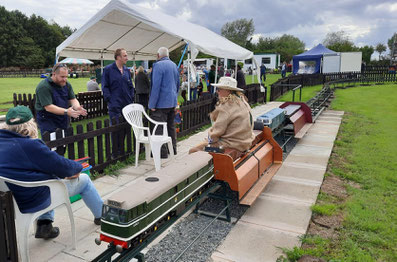 A band of happy volunteers enjoy a well deserved rest during a quiet period.
****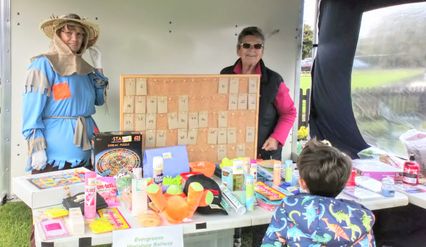 The Tombola always seems to have some fabulous prizes to be won, and is very much liked by the visiting public.  A stirling job is done each time organising it, putting it all together, it takes some doing, so thank you June.
Also a big thank you to the people that help man the tombola on the open days.
*****
Thank you for the above photos go to - L. Penson, K. Auger and J. Bool.