Excellent to see three locos having test runs on the 5" rails, all steam too.
The L1 ran with no issues, the Manor had a steam test plus was testing some blast pipe fixes,
and the Single Fairlie is a 'work in progress'.
Thank you for the photos to K. Auger and A. Ward
---
Santas Grotto is on the move!
Some hard work has been done in putting together the wooden base and flooring.
The access/pathway has also required hard pysical work in digging out,
moving the turf and putting the stone into place.
The wooden grotto itself has been dismantled to individual frames,
and these shall be required to be moved and reestablished at the new position.
Do hope Santa approves!
Thank you for the photos to K. Auger.  
---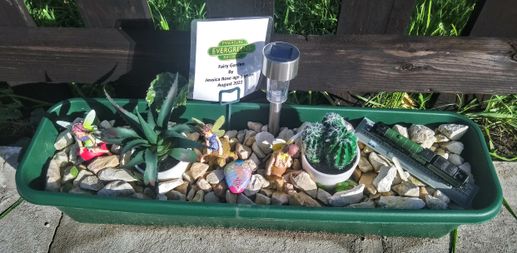 This sweet decorative garden is to be found on the 5" gauge station. 
It was made by Jessica Rose
who is only 5 years old.
Thank you Jessica.
---