Work has started on the 7 1/4" gauge with what will be the outer circuit.
Part of this length of track will be a level crossing which will enable access to the loco unloading area.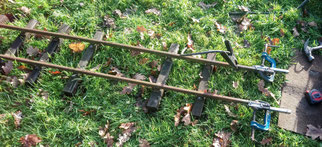 Photo shows an expansion joint being fitted into this section.
---
Over-hanging branches on trees and hedging have been trimmed back.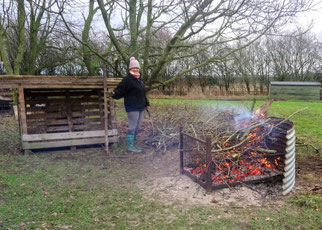 A new fire cage and wood store, with trimmed twigs being burned.