The 7 1/4" gauge track from the north east corner to the north west corner has now got connecting rail.  The next process will be to dig out and set up the level crossing ready for concreting.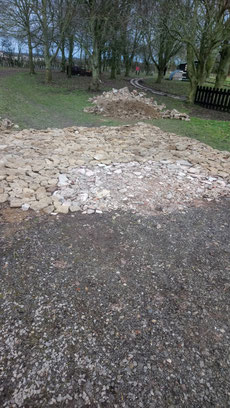 The club has been given some rubble and this is being used to extend the visitors car park area a little further.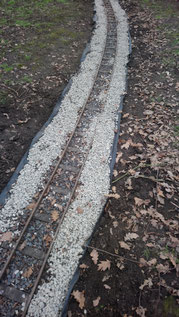 Maintenance by putting fresh granite ballast to the 7 1/4" gauge track.  More ballast stone to be added and tamping down to be done.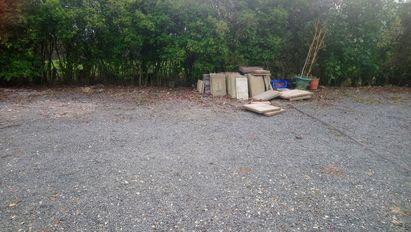 The members car park being tidied up making room for more vehicles.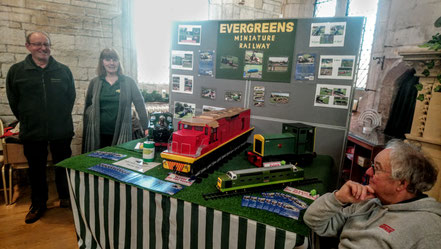 Evergreens had a stand at a model show held at The Beonna, in the village of Bennington.  Many people stopped to ask questions and learn more about the club. 
Thanks to June, Barry, and Martin for manning the stand.