Thank you to all those that put in the hard work to get a level-crossing in place.  The North end of the field.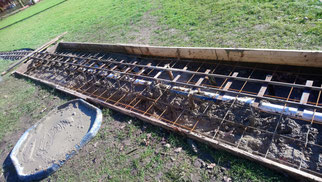 First load of concrete has been poured.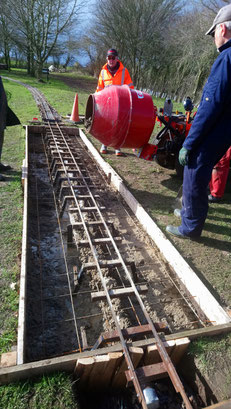 This shows the mixer about to deliver another load of the concrete mix.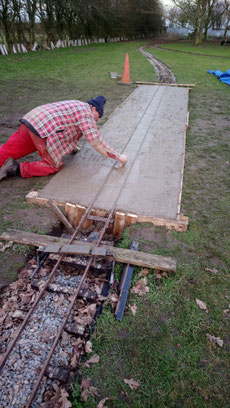 Rushing to finish off as the daylight fades.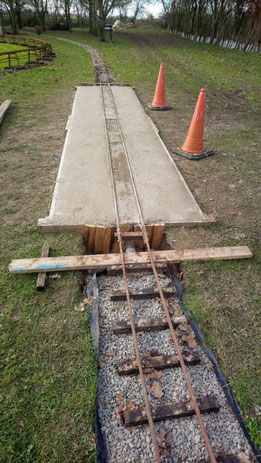 The morning after and it does not look so bad.
---
Slabs been positioned alongside the 5" steaming bays.  Making it more user-friendly when the ground is damp.