This week saw various tasks being dealt with.
---
Paving slabs being settled in at the steaming/prep bays.
---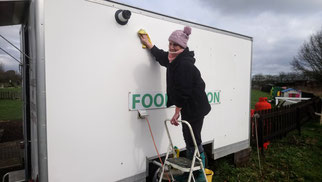 Cleaning down the Food Station (catering wagon).
---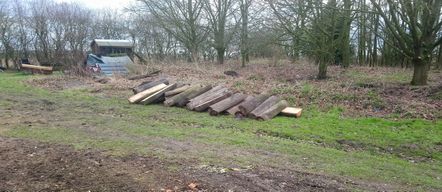 Telegraph poles have been cut in readiness for a soil retaining embankment.
---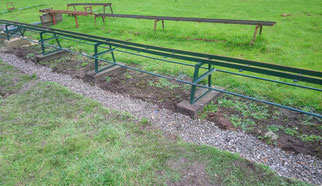 A French drain alongside the 5" gauge track.
---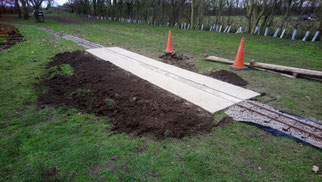 The shuttering is now removed from around the concreted level-crossing.
Soil is being banked to and from the approaches.
---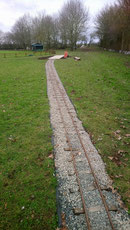 Track ballast levels are being topped up and adjusted. 
---