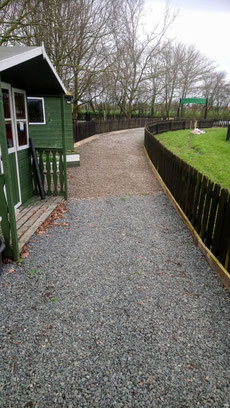 The club's public entrance path is now improved.
---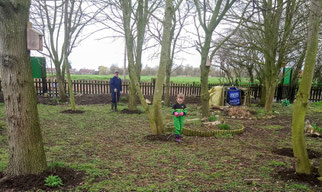 ---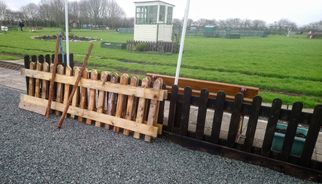 ---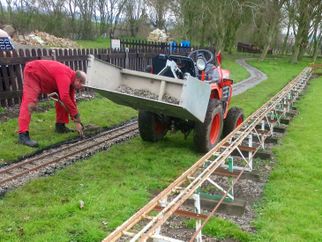 On the 7 1/4" gauge track work continues on the outer circuit, lifting and balancing the line.
---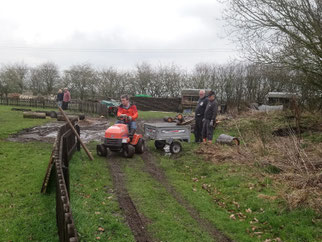 No longer a mower but used as a work horse along with the little trailer transporting all manner of things around the site.