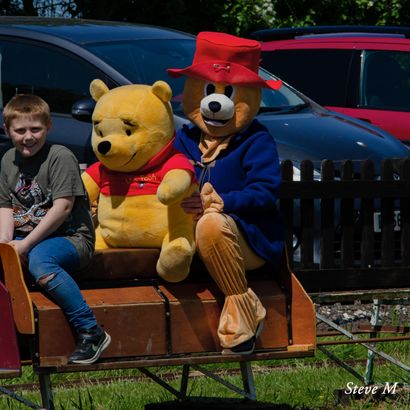 It is not very often you see Paddington and Winnie together!
Open Day on 27th May was quiet by Evergreens standards, but all enjoyed in the lovely sunshine.  The teddy bears were having picnics and playing around and about.  Some of the children bought their own teddy bear or soft toy for rides on the trains.
Thank you for the photos goes to S. Morley and J. Precious.