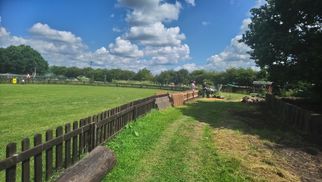 This week fence panels built and put into position.
Lots of weeding, tidying up and grass cutting done.
---
Hot and humid weather for our June open day.
A resonable number of visitors who all enjoyed themselves riding on the trains.
Thank you for photos goes to S. Morley and J. Precious.
---
A tribute to the Flying Scotsman on this open day.  It was 100 years since the loco first entered service.  LNER Class A3 4472 Flying Scotsman is a 4-6-2 'Pacific' steam locomotive.  It broke records by hauling the first non-stop London to Edinburgh service in 1928, and became the UK's first locomotive to officially reach a speed of 100mph six years later.
---
'William' a sweet william getting ready to work.
---
Steaming up for the day is 'Bertie' a Romulus type.
---
'Imp' in 7 1/4 gauge Ruston.
---
'Black Adder' a diesel outline shunter
---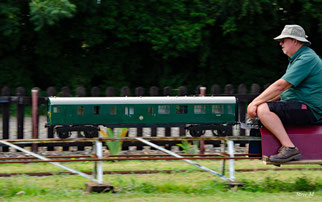 Opened up on the 5" gauge track is a model of a BR Southern Region Diesel Electric Multiple Unit (DEMU) motor coach made for the Hastings to Charing Cross line in 1957.  
---
---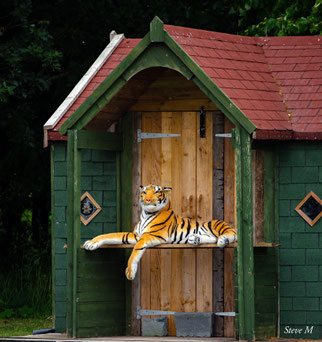 The tiger that came to Evergreens.
---
Piglet decided to work on his tan!