Evergreens has been successfully running on Wednesdays for the public.
One more Wednesday left.  A "thank you" to Simon Pugh for running his loco with us on the 23rd.
Saturday is an open day with classic cars attending and maybe a few tractors and engines.
Pics of one of our junior members who happily drives 'Black Adder'.  Our thanks to all the loco owners that have been running on Wednesdays.
---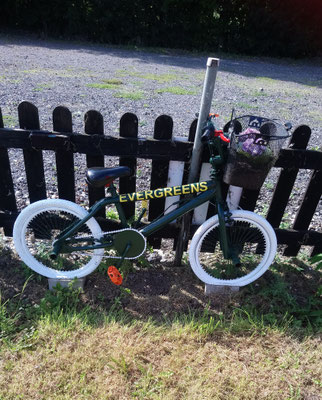 An old bike has had a good make-over.
Makes for another feature to look at. Flowers in the basket.