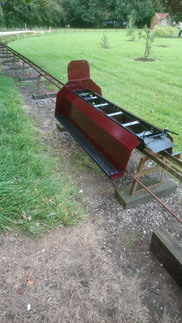 One members 5 inch gauge carriage has had an overhaul and painted the body, chassis and bogies.  Looks smart in the BR maroon colour.
The second matching carriage is in the process of having the same work done.
---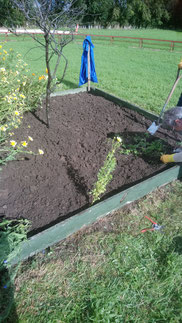 The two ladies that garden are always busy tidying up.
---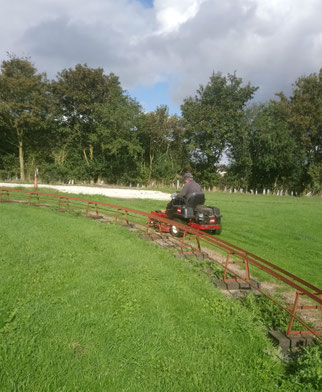 It could easily be a full time job keeping the grass cut.
---
Some work was done on the outer extension of the 7 1/4 inch track.  Ballast put under the sleepers.